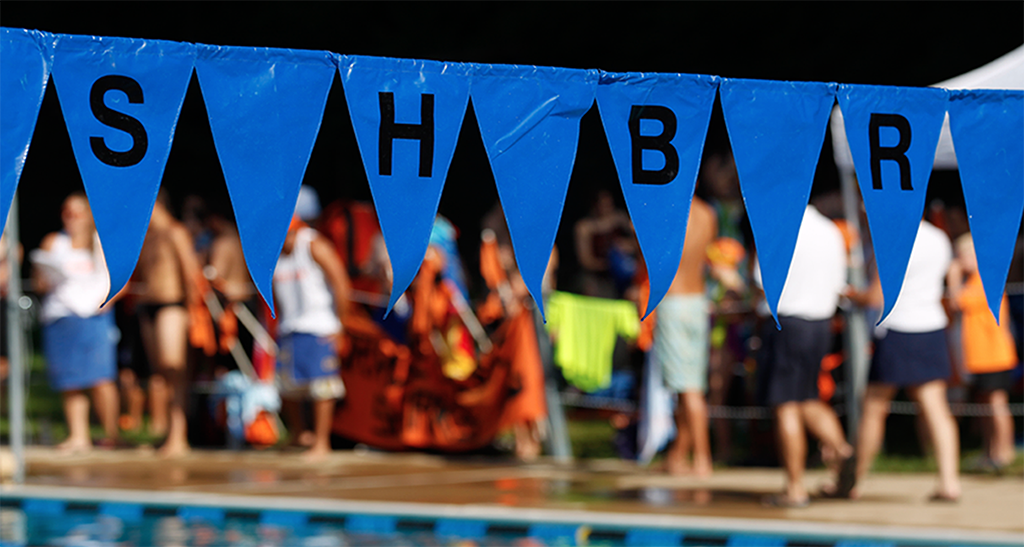 JOIN A TEAM!
For the kids we have tennis, swim, and dive teams! Try one or try them all for the same price.
Adults can play on one of our adult league tennis teams.  You may be asked to volunteer but there are no mandatory volunteer hours. While we LOVE our volunteers, we don't assign them.
Award Winning Summer Camp at SHBR!
Go West Tennis was named to Northern Virginia Magazine's 2021, 2022 & 2023 Best Summer Camps List!
There is still time to register your kids for any of our weeklong sessions of fun filled tennis camp that will be held between June 19th and August 18th. Throughout each week campers will work on developing stroke production, accuracy and athleticism in a supportive and fun environment. We are offering a full day option from 9am-3pm as well as two convenient half-day options from 9am-noon and from noon-3pm.
Space is limited.  Register online at the link below:
https://gowesttennis.com/register/
Enter 56g61k40 in the Sleepy Hollow Member Code Field to receive a 10% SHBR Member Discount!
Junior Tennis Team – SHBR Storm
The SHBR Storm Junior Tennis Team competes in the Tyson's Cup league during the summer season. The team includes a 10 & Under Developmental Program as well as an Emerging Players Program consisting of an 11-14 year old group and a 15-18 year old group. During the Summer Tyson's Cup season each age group will receive 3 days per week of practice in addition to optional participation in team matches.
The expectation for each player is that they are able to rally with another player, serve reasonably well and are able to keep score in order to compete in matches. Depending on number of players the coach will make recommendations to players who do not meet the requirements. To register your child please go to the SHBR team registration form.
SHBR Storm Practice Schedule
June 12 — June 16 (until FCPS is closed)
Monday, Wednesday, Friday
4:15-5:15 PM: 11-14 years old
5:15-6:15 PM: 15-18 years old
6:15-7:15 PM: 7-10 years old
June 19 — July 28 (regular season)
Monday, Wednesday, Friday
12:00-1:00 PM: 11-14 years old
1:00-2:00 PM: 15-18 years old
3:00-4:00 PM: 7-10 years old
Team matches are played on select Tuesdays and Thursdays at 3:30pm throughout the Summer Season. Contact Katherine at jrtennis@shbr.org for additional information regarding the Junior Tennis Team.
Adult Tennis Teams
SHBR adult teams also compete in the Northern Virginia Tennis League (nvtl.org) Currently we have a Men's division 10 team which plays every Saturday morning starting at 9am. The team plays 4 singles and 3 doubles. If you'd like to join the fun or have further questions please email the Direcrtor of Tennis (tennis@shbr.org) or Men's Tennis Team Representative (mentennis@shbr.org)
At the moment there is no Women's NVTL team. In order to start a team, we need volunteers to organize, recruit and communicate with both NVTL and with the board representative to tennis at SHBR. Please email tennis@shbr.org if you have interest.