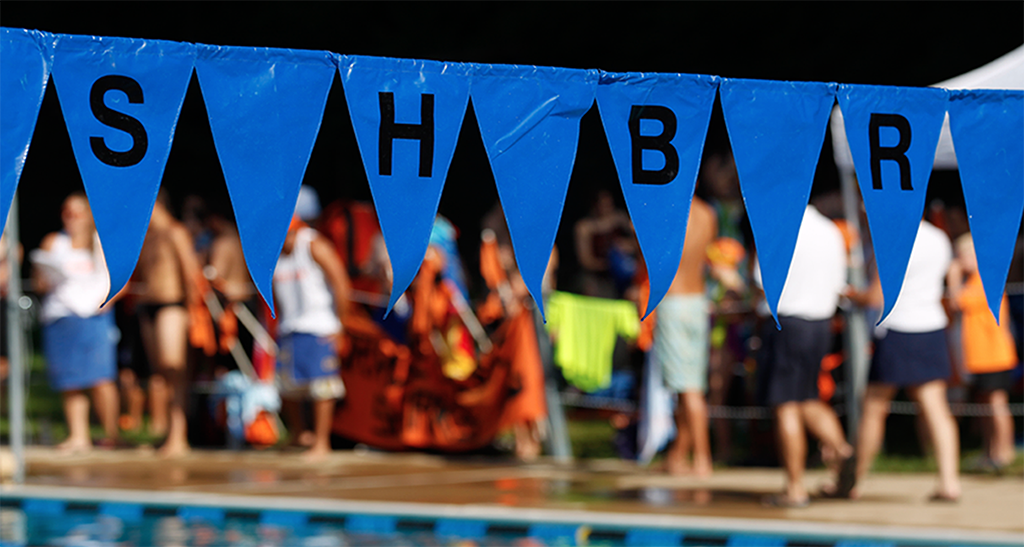 WHO IS A MEMBER?
SHBR has 550 family memberships. A membership is shared between everyone who lives in the same residence. We allow adding nannies to the membership and long-term summer guests.
Long-term members can opt to convert to a Platinum membership, attractive to empty-nesters. Single person memberships are granted a number of free guest passes every year.
Sleepy Hollow Bath and Racquet has two types of membership: equity memberships and summer lease (associate) memberships. Membership is defined as any person living in the equity or lessee's household for the duration of the season and is listed under the member's profile.
Equity members are equal partners in the club. Dues include full access to club facilities, use of the pavilions, year-round tennis access, the ability to rent a cabana or locker (when available), nanny privileges, and voting privileges. In addition to the initial equity share ($750), members must pay annual dues or risk forfeiting their equity share in the club. When equity members leave SHBR, they are entitled to sell their equity share privately or may have SHBR sell it for them if SHBR has interested buyers. Alternatively, equity members may have SHBR lease out their membership to another family on a year-by-year basis ($250 fee per year). The value of an equity share has increased through the years, especially after renovations, enabling shareowners to recoup the initial share price plus a profit when selling their share.

Summer lease members, also called associate members, belong to SHBR on a year-by-year basis. Those families who are summer lease members are on the waitlist for equity membership and will have membership priority each year, provided they meet the payment deadlines. Lessees have full access to all club facilities during open club hours from Memorial Day to Labor Day.

Platinum Passes are offered to our long-term members (25-year memberships) who may now be empty-nesters and are less frequently using the club facilities. These are a limited and special form of a lease membership but allow the typical adult-only families all the benefits of an equity membership at a discount. Typically, only a few are offered before the season starts, in the order in which they joined SHBR. The number of offers is limited by the membership counts for the year. Contact our Membership Director if you are interested in being considered.
Sleepy Hollow Bath and Racquet typically reaches membership capacity before opening day. We keep a waitlist for those seeking to belong to the club, both as equity members and summer lessees. Membership requests may be submitted any time. For either type of membership, contact the Director of Membership at membership@shbr.org.