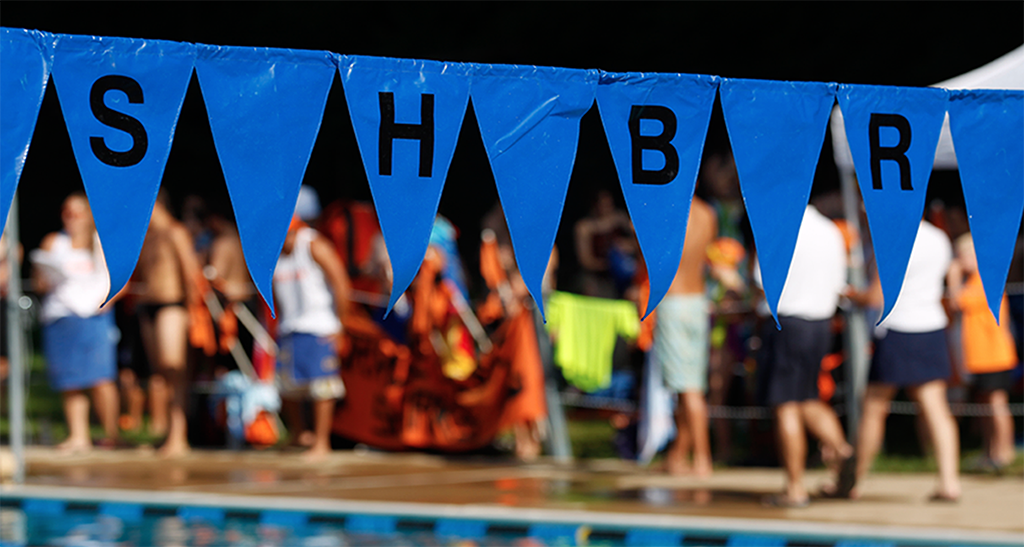 JOIN A TEAM!
For the kids we have tennis, swim, and dive teams! Try one or try them all for the same price.
Adults can play on one of our adult league tennis teams.  You may be asked to volunteer but there are no mandatory volunteer hours. While we LOVE our volunteers, we don't assign them.
We are excited to offer a fun, safe environment for developing swimming skills. Swimmers are evaluated before joining the SHBR Swim Team to identify the most appropriate environment for each swimmer.
Competition Swim Team
For swimmers capable of swimming 25 meters (1 lap) of the pool unassisted with a minimum stroke proficiency. Swimmers can focus on coaches for a 45 minute or longer practice and participate in weekly "A" and "B" swim meets throughout the season.
Registration is now open at shbr.swimtopia.com (click on the orange "register now" button). Everyone must register (even if your swimmer was on the team last year).
Follow this link for more general information on Team Registration.
Seal Pup Developmental Team
A swim team preparation program for new swimmers ages 5-8 who have mastered swim lessons and, during evaluation, can swim at least 15 meters of the pool unassisted and can safely swim to the side of the pool. These swimmers are still developing their strokes and are ready for a bigger challenge, have the attention span to listen to coaches for a 30-minute practice, and will enjoy a group environment. Swimmers participate in an intra-squad swim meet. More information can be found on the

 

Seal Pup's Web Page.
Swim Team Updates
Swim Team updates can found at shbr.swimtopia.com
Questions?
If your swimmer is not yet ready for the Swim Team, SHBR also offers swim lessons. Seal School group lessons provide group instruction to teach children skills from basic water exploration to beginning stroke development.
Have more questions? Contact Scott Woodworth and Eric Engstrom, SHBR Swim Team Rep at swimteam@shbr.org.