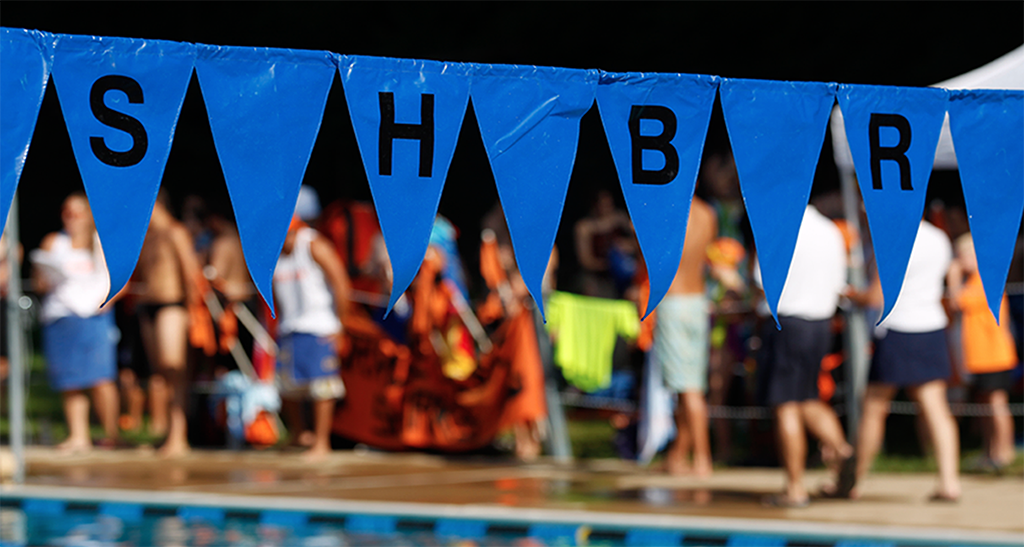 WHO IS A MEMBER?
SHBR has 550 family memberships. A membership is shared between everyone who lives in the same residence. We allow adding nannies to the membership and long-term summer guests.
Long-term members can opt to convert to a Platinum membership, attractive to empty-nesters. Single person memberships are granted a number of free guest passes every year.
As defined in the SHBR bylaws, a guest is any person who is invited and accompanied to the club by either a current equity member or lessee. Guests may not enter the club unless accompanied by the member.
Daily Guest Fee
SHBR members may bring guests with them to the pool for $6 per guest. The guest fee must be available in the member's account or added to the account before upon entry to the club by the member. The guest will be registered by the guard on duty to ensure minors are accounted for.
You may purchase guest passes ahead of time, either while reserving your gazebo or party reservation, or you can add more guest passes here (once logged in, look for the Buy Guest Passes link on the left side of the page). Unused guest passes carry over from year to year but are not refundable.
Having Many Guests
Please refer to this page on Group Parties if you if you are bringing more than 6 guests at one time — even if you are not planning on using a gazebo.
Extended Stay Guests
Any member who will be hosting an out-of-town family member or similar person in their household during the season should contact the Operations Director at operations@shbr.org to discuss the particular situation prior to having these individuals at the club to avoid confusion.
Child Care Provider
Nannies and regular babysitters should be included under the member's private membership for the season. They will only be considered part of the membership when living in the member's household, otherwise, they may only use SHBR facilities when accompanying the children they care for. There is no charge for equity members to add a nanny or babysitter to their family profile; for leasing members, the cost per season is listed in the Dues and Fees page.
The board reserves the right to change guest policies to accommodate certain high traffic weekends or times during the season. If you have any questions please contact the Operations Director operations@shbr.org.