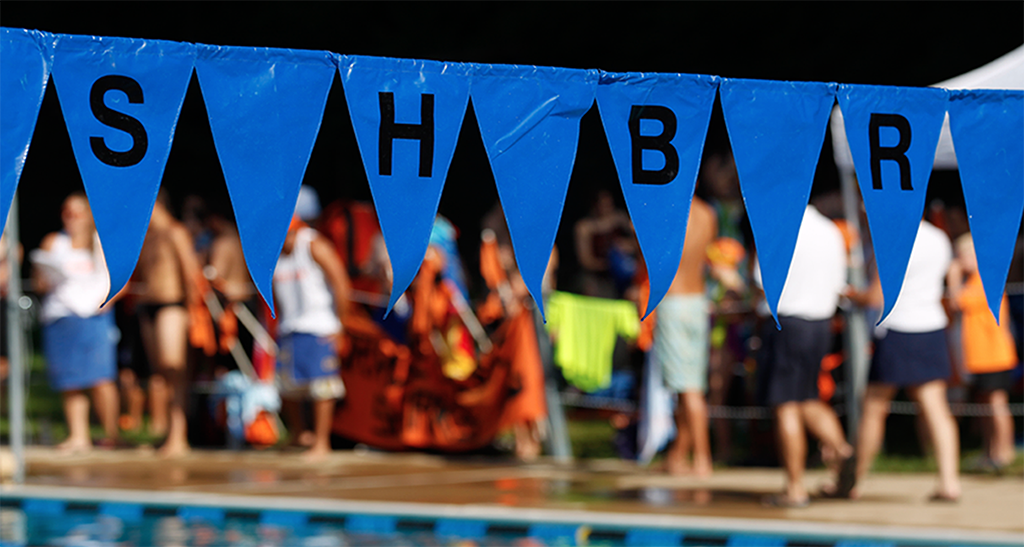 CASEY SCHULMAN FOUNDATION
SHBR actively supports the Casey Schulman Foundation by the Swim Team swim-a-thon and our Trivia Night Fundraiser. The Foundation awards college scholarships to Justice High School students who carry on the kindness, positivity and interest in the world around them as Casey did.
SHBR has been an active participant in the community since our founding in 1956. We have hosted philanthropic events on our grounds and worked with local organizations for the betterment of the community.
---
SHINE ON — The Casey Schulman Foundation
Since 2014, SHBR has partnered with The Casey Schulman Foundation to honor a dear member and contribute more than $97,000 to a wonderful scholarship program.
Casey Schulman was a member of our SHBR swim team and taught swim lessons to many of our swimmers. Casey left us too early in December 2012 and is dearly missed. She was joyful and thankful for the simplest of things. Casey shined as a daughter, sister, friend, teammate, and scholar.
Now, through the Casey Schulman Foundation, her family spreads Casey's spirit of joy, gratitude and kindness throughout our community. The Foundation provides college scholarships to exceptionally kind, motivated students who have a curiosity about the world and an interest in working to make it a better place. The scholarship recipients have overcome major challenges in their lives and have still found the time to improve the lives of others.
SHBR hosts a yearly swim-a-thon and Trivia Night to support this great cause. Shine on, Casey!
SHBR Swim-A-Thon
We had a very successful 2022 SHBR Swim-A-Thon with more than 85 team members, alumni, and adult swimmers are registered. This is truly a community wide event, we encourage all members to either swim, come out & cheer on the swimmers, or sponsor your favorite swimmers!
Trivia Night
We will also held a trivia night at SHBR with all proceeds go to the Casey Schulman Foundation.
We look forward to our 2023 2022 Shine On events.
---
For the Kids International Charity Triathlon
SHBR co-sponsored the For the Kids International (FTKI) Charity Triathlon, a mini-triathlon on August 28, 2022. Proceeds went the ACCA CDC (local Annandale subsidized preschool) and Kisima Academy (orphanage in rural Kenya). This mini-marathon was held in previous years at Lincolnia Pool and has now moved to SHRA and SHBR. There are various distance options that will include swimming at SHRA, biking and running.
We'd love to raise some funds for the kids and also have a great community event!
---
SHBR CARES
We recognize that not everyone has the means to join a community pool such as SHBR. We also strongly believe that every child should know basic water safety regardless of whether they swim at a private pool, a neighbor's house, a public park, the ocean, or anywhere. For this reason, SHBR initiated a new program called SHBR CARES in 2018 to teach small groups of neighborhood kids how to feel comfortable and be safe in the water. Our pool and our members are part of the larger community in Falls Church and we want to provide what we think is a valuable service to some who may not be able to join a community pool.
Taking a break
With the health restrictions put in place during the COVID-19 outbreak, SHBR was forced to put this program on hold. We are making plans to bring this back once it is safe to conduct close counters lessons. Please contact community@shbr.org if you would like to be involved.
We'd love to raise some funds for the kids and also have a great community event!
---
Community Liaisons
Please refer to the form on the Contact Us page if you are a member of the community and are looking for a direct means to contact the Club.