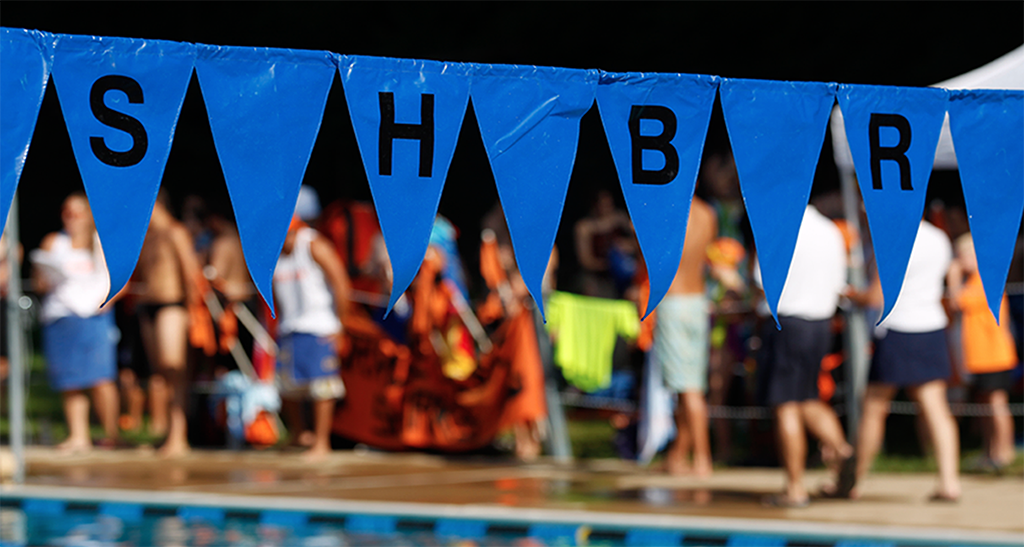 Racket vs. Racquet
The spelling racket is the typical way to spell the device used in net games like tennis. The alternative spelling is racquet. Racquet is more commonly used in sports such as squash and racketball. Even though most websites will tell you that racket is the correct spelling, the USTA consistently uses the spelling racquet.
SHBR has nine tennis courts available for year-round play by members and their guests.  In addition, we offer youth and adult teams, camps, and lessons and a community of fun, devoted tennis players who are always looking for new opponents.
During the Memorial Day through Labor Day pool season, tennis players and guests must enter through the main club entrance. Regular guest fees apply. Equity members are also able to obtain access year round by obtaining the access code from tennis@shbr.org. This enables year-round access to the tennis courts – all those beautiful spring and fall months, or even a few random winter days if you are lucky.
Please keep in mind that the weather policy applies to the whole club: when the lifeguards hear thunder or otherwise clear the pool area, all tennis play must cease immediately and players must leave the premises. When the pool is not open, players also must leave the courts if thunder or lightning is evident.
SHBR's Director of Tennis is Logan West of Go West Tennis.  Logan is a USPTA Certified Professional Coach and former Division I tennis player for the Dartmouth College Men's Tennis Team. He is currently the Head Coach for the Boys & Girls Varsity Tennis Teams at his alma mater, Sidwell Friends, and is excited to offer summer camps, group and private lessons for children and adults of all ages and skill levels at Sleepy Hollow Bath & Racquet Club.
SHBR Annual Club Tournament
Go West Tennis will be running the annual club tournament featuring draws for all interested SHBR members at various playing levels.  There will draws in each of the following divisions: Under 14, Men's Singles (15 years old & over), Women's Singles (15 years old & over), and Open Doubles. 
Email Rocket@GoWestTennis.com to register to compete in the tournament.
Club Tournament Date: Sunday, June 26th (all day)
Adult Mixers
We are working on our schedule of great events for the new season, please check back soon for more details!
Click here for more information on the adult and junior tennis teams.