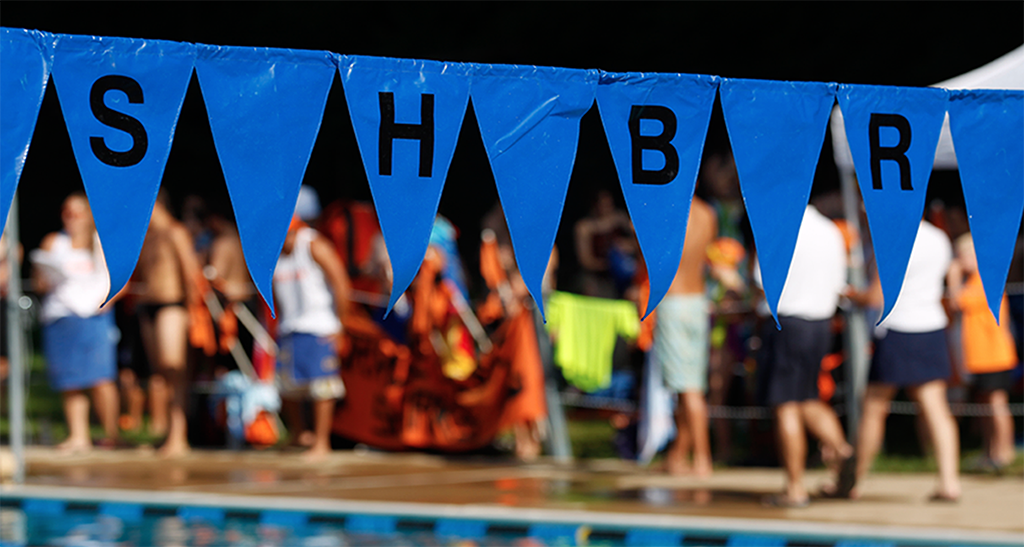 WE CAN HELP!
Sleepy Hollow Bath and Racquet founded...
In celebration of our 65th year anniversary and in honor of all our members that made us possible....
This page provides assistance in navigating common tasks using the SHBR IT systems.
SHBR integrated eSoft Planner (eSoft) to manage most pool resources in late 2021. eSoft is a full solution for tracking membership records, scheduling pool events, and managing employees. Most of eSoft is behind a login firewall and available only to current SHBR members.
SHBR also maintains a separate website (SHBR.org) to provide public information to current and prospective members. The SHBR.org website lists operational information about the club, general policies, contact information, a calendar of upcoming social events, and team sports (tennis, swim, dive). Members do not have a login to the SHBR.org site any more.
You can scroll down this page or click on a topic below.
---
Login
You must be provided a login to access the eSoft site. Current SHBR Members have been provided a user name (usually your Last Name followed by the first three letters of your First Name, e.g., DoeJan or SmithRob). Members who have leased out their membership for the season will not have access to eSoft. Use the following custom link to access eSoft (https://www.esoftplanner.com/v3/planner/login.php?access=0dG81LSVxNmo65bIxGiCx5mJqA==).
— return to top —
Checking my user name or resetting my password
Use the following custom link to access eSoft (https://www.esoftplanner.com/v3/planner/login.php?access=0dG81LSVxNmo65bIxGiCx5mJqA==). You can click on Forget Your Login? to have your Login Name emailed to you or Forget Your Password? to have that sent. If you cannot access the email used when you registered, send the preferred email address to it@shbr.org and we can update your account to your new email address.
— return to top —
Pay my membership
First, login using the steps above. If you are defined as an active user but just haven't paid your annual dues yet, you should be immediately prompted to make a payment once logged in. If you want to check your membership status, follow these steps. Mouse over the My Account menu and select My Membership. This should show you the people associated with your membership and the period of your current membership. You can click on Details to see more information, such as recent transactions, available guest passes, and other things.
— return to top —
Buy guest passes
First, login using the steps above. Then hover over the Memberships menu and click on Buy Guest Passes. You may purchase up to 25 guest passes at once. Click on Single Pass and select how many you want to purchase. Enter your credit card information and click on Purchase Now. If you want more than 25, just repeat the steps and checkout when you have as many as you want. Unfortunately, we do not currently support purchasing guest passes on site.
— return to top —
Reserve a gazebo
First, login using the steps above. Then click on the button that says "Rent a Location" near the top of the screen. Pick your desired date, "Gazebos" for location, and the duration. Click on View Availability. You will see a blue shopping cart icon with a plus over it on the times that are available. You can scroll to another date or click on the icons to reserve that time. Each icon represents 30 minute blocks so be sure you are selecting all the time you want (e.g., four contirgous icons in a column for 2 hours). The icons will turn yellow once you've selected them and you have about 2 minutes to complete your reservation. Click on either View My Cart or View My Cart and Checkout. If the summary looks good, click on Continue to Checkout. Alternatively, you can Remove the reservation if you want to change something. (You can ignore the payment method as the payment is $0.)  On the next screen please enter a short description of the event in "Notes/Special Instructions" — in case a guest asks when/where it is or we need to identify it for any reason (e.g., Bobby's Birthday). Then click on Continue wtit Payment and Scheduling. If it all worked out you should see a message that says "Scheduled successfully!"
— return to top —
Join a team
The team information and registration has been collected on this page. From there you can see what teams there are at SHBR and how members can join them. Team membership if available to all active members (equity and lease).
— return to top —
Sign up for a private lesson (THIS IS NOT SET UP YET.)
Want to set up a private swim or dive lesson? The coaches and times available are in eSoft so you can go in to see what and who is available and suits your needs. Once logged in to eSoft, click on Schedule Appointment, right in the top and middle of the page. From there, pick your family member for whom you want a lesson. Then select the type of lesson (Swim, Dive). Then select the appointment type (Level 3 is with our head coaches, Level 2 is with our most senior instructors, and Level 1 is with our newer instructors); please note each level has a different price point (Level 3 is $35 for 30 minutes, $70 for 1 hour, Level 2 is $TBD for 30 minutes, $TBD for 1 hour,  Level 1 is $TBD for 30 minutes, $TBD for 1 hour.) Please note full hour sessions may not be available for some lessons. After you have selected a Level you can choose an instructor, leave the setting at Any Instructor to see everyone at the indicated Level. Additionally, you can click on View Instructor Bios to see who is who and what experience they have. Lastly, pick your Appointment Duration and click on View Monthly Availability to see the matching schedules.
Please contact GoWest Tennis directly (logan@gowesttennis.com) for private tennis lessons. Be sure to mention you are a member of SHBR when you contact them.
— return to top —
Anything Else
Send the Director of Information Techology (it@shbr.org) any questions you have about navigating these systems or if you have a question about how to do something or if you have a general comment.
— return to top —