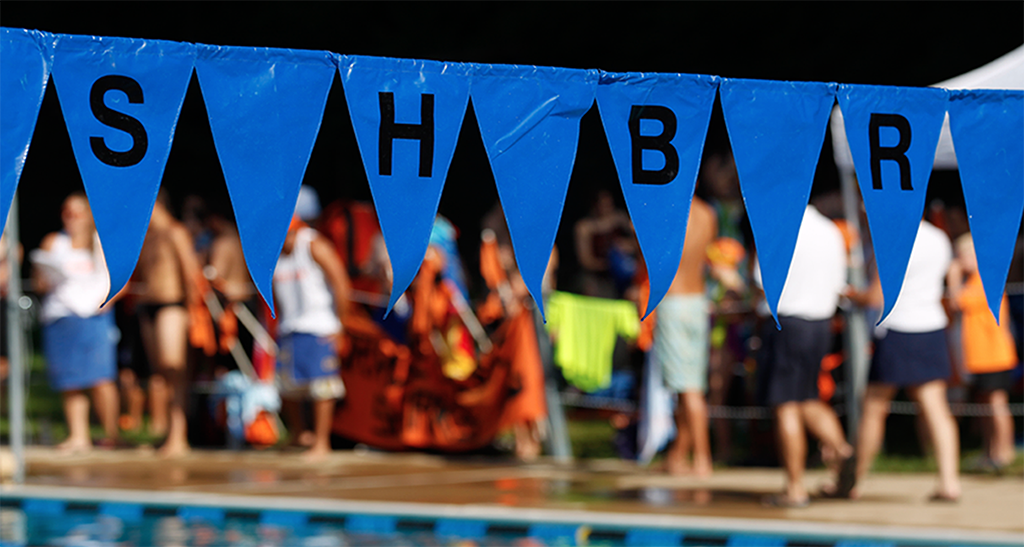 Included in Dues
Like so many other things at SHBR, reserving a gazebo is at no additional cost to our members. Unlike many other clubs in the area, we do not charge members extra for using our shared spaces (just be sure to clean up when you're done).
We offset the costs of maintaining the gazebos by occassionally renting out the space to non-members when we are not in season.
SHBR is a beautiful location to host a summer barbecue, pool party, or tennis gathering. We have two gazebos for use by members, with charcoal grills near the pavilions as well as one up front by the snack bar.
You may reserve a gazebo (see below) for your gathering but even if you do not need a gazebo, it is essential that you reserve space for any event where you have more than six non-members attending so that the manager can adequately staff the pool during that time. Any event that includes more than 6 non-members must be reserved at least 3 days in advance. This is especially crucial during the busier times of the season, when days with multiple team parties, school functions, and other gatherings makes it imperative that we have enough guards on duty to keep everyone safe.
You may purchase guest passes ahead of time either while reserving your gazebo or party reservation, or you can add more guest passes here Guest Passes. On the day of the party, please provide a list of all guests to be admitted to the front desk.
GAZEBO RESERVATIONS
SHBR members can host a group party at the club, which can include non-members, and optional reservation of one of our beautiful gazebos for the event. The gazebos are available to members at no charge, but they must be reserved in advance using the Rent A Location button in the eSoft Planner.
Although there is no fee to reserve the gazebo or space, a cleaning fee will be assessed if your area is not cleaned up. The lifeguards will empty all trashcans. It is the member's responsibility to clean all remaining areas. The clean up fee will be assessed at the conclusion of the event if the manager on duty inspects the gazebo and it is not in satisfactory condition.
For further information, please email the Director of Operations.