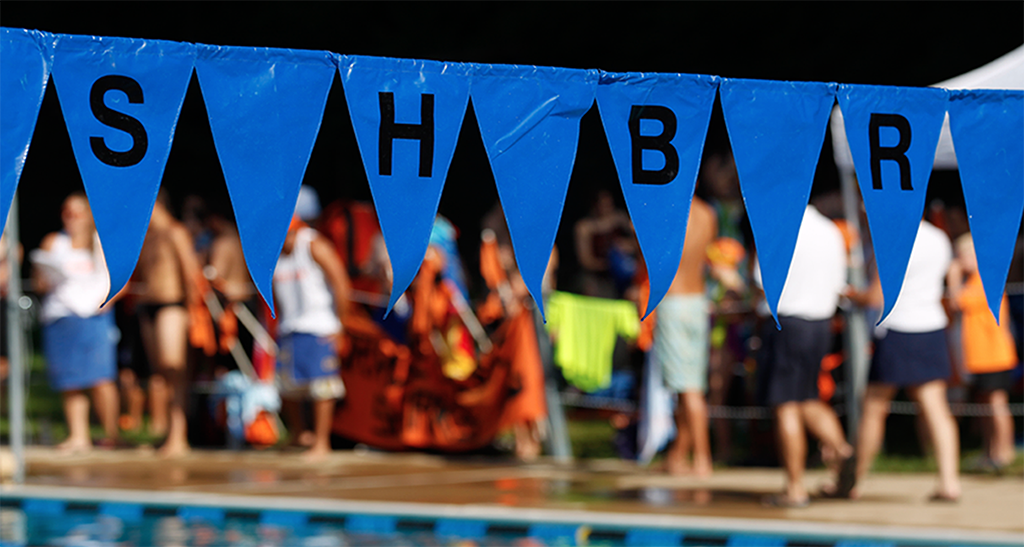 ABOUT THE BOARD
The Board of Directors at SHBR are voluntary positions. Equity members run and vote for three-year terms. The Board then elects an Executive Committee: President, Vice President, and Secretary. This is a working Board and requires some time and stamina from the members. Please contact us if you have interest in helping to run the club.
[tweets username="shbrstatus" nb="2" avatar="0" cache="3600" transition="0" delay="0" links="1"]
Whatever your idea of recreation and relaxation may be, Sleepy Hollow Bath and Racquet (SHBR) provides something for everyone looking for some summertime fun.
SHBR is a green oasis consisting of nine spacious acres of grassy lawns and shade trees that provide room for many enjoyable options beyond swimming and tennis. Members can gather together with family and friends under a gazebo and have a private party or cookout, while children can run and play in a safe, completely fenced in park-like setting with their friends.
Or one can simply sit quietly and read or doze in a comfortable chaise lounge under a shade tree. SHBR's amenities include the following:
Two large pools, including a 25 meter pool with one-meter diving board and lap lanes, and a second pool with diving board, basketball hoop, and depth ranging from three to eight feet
Shallow depth, fenced in baby pool
Nine tennis courts which are available to members year round, plus backboard for tennis practice
Two gazebos with nearby grills which can be reserved for parties
Beach volleyball court
Basketball court
Children's playground
Ping pong
Snack bar that serves meals such as salads, pizza, sandwiches, and ice cream plus other snacks
Cabanas and lockers available for rent
Newly renovated bathrooms, showers, and cabanas
Access to tennis pro for lessons, plus tennis shop on premises
Use the menu above or links below to learn more about SHBR.