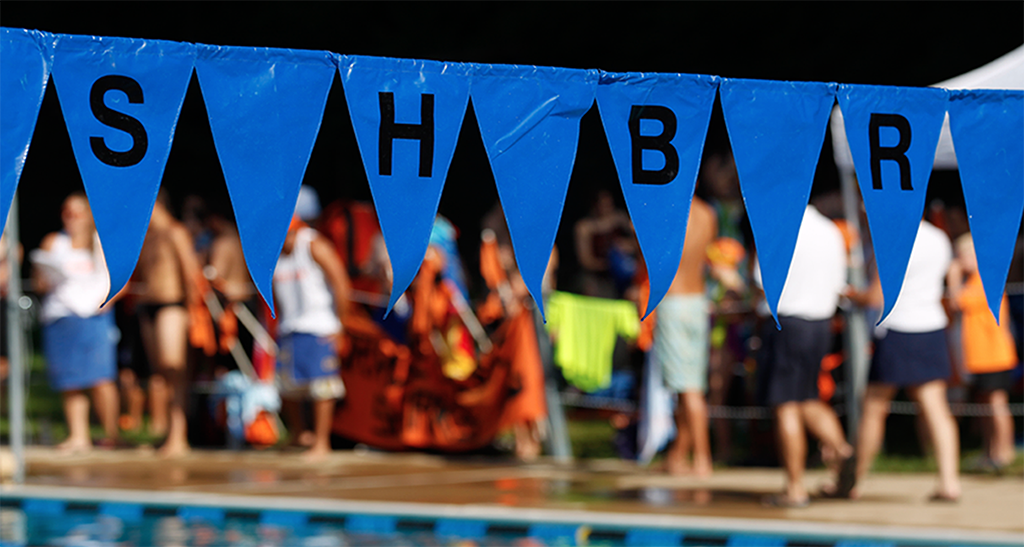 JOIN A TEAM!
For the kids we have tennis, swim, and dive teams! Try one or try them all for the same price.
Adults can play on one of our adult league tennis teams.  You may be asked to volunteer but there are no mandatory volunteer hours. While we LOVE our volunteers, we don't assign them.
Diving is a sport that nearly everyone can try but fewer master. The primary goal of the SHBR Dive Team is to nurture kids who want to try diving for fun as well as those who want to compete at the highest levels — because sometimes a diver in the first group later joins the second group.
As such, we rely on the coaches, staff, team members, and their families to keep SHBR Dive a fun, positive, learning environment for all levels and ages. Unlike many team sports, it's often the novices that get the most cheering! We hope to foster this supportive attitude throughout our practices, meets, and other activities.
Registration is now open. Visit https://shbrdive.swimtopia.com/
SHBR Dive Handbook
The 2022 SHBR Dive Handbook has been updated for 2022 (less COVIDy). This is a good reference if you have questions about how the dive program works or how you can get involved.
Clinics
We literally cannot run this program without your help. Did you know that it (ordinarily) takes eight to eleven officials to effectively run a dive meet? Each team provides half. In order for the program to continue, we extend a hearty invitation to new volunteers to provide the needed support now and in the years to come.
Adult family members are invited to free-of-cost NVSL clinics so you can learn how to help out with a meet. We need Meet Workers (collect and add scores, announce dives), Judges (award scores to dives), and Referees (experienced judges who determine if a dive was performed correctly and help with dive changes).
There were dive clinics in 2022 for the following:
Team Reps
Meet Workers
Judges
Referees
Coaches
Contact the Dive Representative (diving@shbr.org) if you have any questions.
Practice Schedule
Practice will begin on Tuesday, May 30 and our first meet is on June 20. Check our Swimtopia site for the complete schedule.
Meet Schedule
Check our Swimtopia site for the complete schedule.
Video from a 2022 Meet: