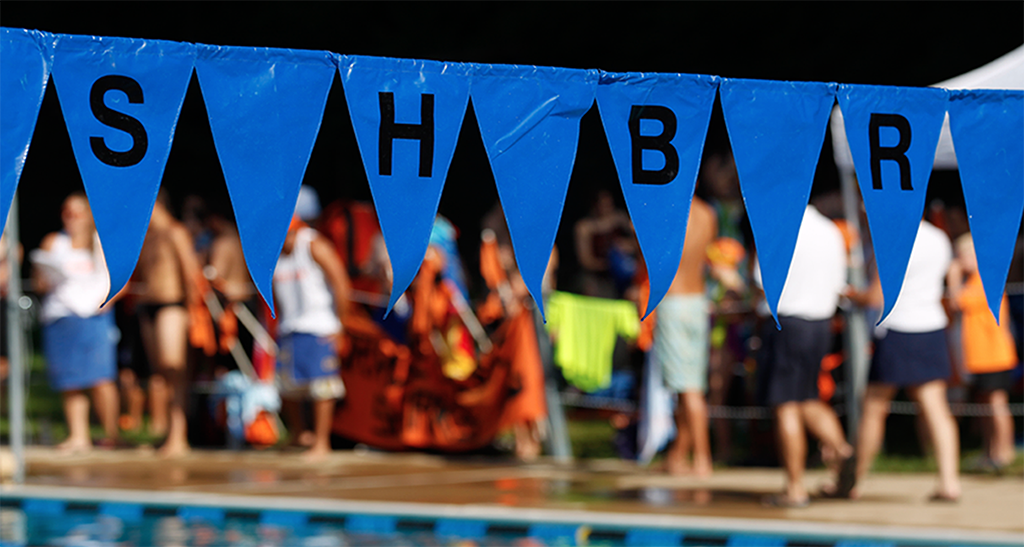 CASEY SCHULMAN FOUNDATION
SHBR actively supports the Casey Schulman Foundation by the Swim Team swim-a-thon and our Trivia Night Fundraiser. The Foundation awards college scholarships to Justice High School students who carry on the kindness, positivity and interest in the world around them as Casey did.
SHBR is thrilled that Margot Schulman (adultswim@shbr.org) has agreed to continue to serve as the Fitness Swimmers Representative. This position was established by the SHBR Board of Directors in order to ensure that the needs and concerns of our adult fitness and leisure swimmers are heard and addressed. The Fitness Swimmers Representative will work with and report to the Aquatics Representative to the SHBR Board (aquatics@shbr.org). The Fitness Swimmers Representative will coordinate all aspects of SHBR's Sunday morning Fitness Swimmers program, and will help to coordinate the schedule for lap lane availability throughout the summer. Any questions related to Fitness Swimming, lap lane availability, or water aerobics can be directed to either adultswim@shbr.org and/or acquatics@shbr.org.
SHBR reserves lanes in the upper pool for lap swimming. There are usually 2 to 3 lap lanes available pending pool capacity and Manager's discretion based on that capacity. The number and availability of lanes varies depending on other scheduled activities. Generally, however, lap lanes are available during the times below:
Monday – Friday 11:00 am – 9:00 pm
Saturday 10:00 am – 9:00 pm
Sunday 9:00 am – 12:00 pm (ADULTS ONLY, 18 years and older)
Sunday 12:00 pm – 9:00 pm (all members)
Lap lanes will not be available during swim and dive team practices, meets and events. Please refer to the calendar for the schedule of these events and when lap lanes will NOT be available (please note some calendar events are not hosted at SHBR).
You can filter the calendar by clicking on the small arrow to the right of the tab marked "agenda" on the top-right corner of the calendar.